Road Salt Pond is a 98 acre Important Bird Are (IBA) located in the heart of Anguilla. A simple strip of road separates this salt pond from the historic village of Sandy Ground and the island's main commercial port – Road Bay.
The iconic beach area is home to a number of fun restaurants and nightlife that attracts visitors and residents alike. During the first week of August, Anguilla Summer Festival activities including the island's National Sport, Boat Race, are featured on this beach.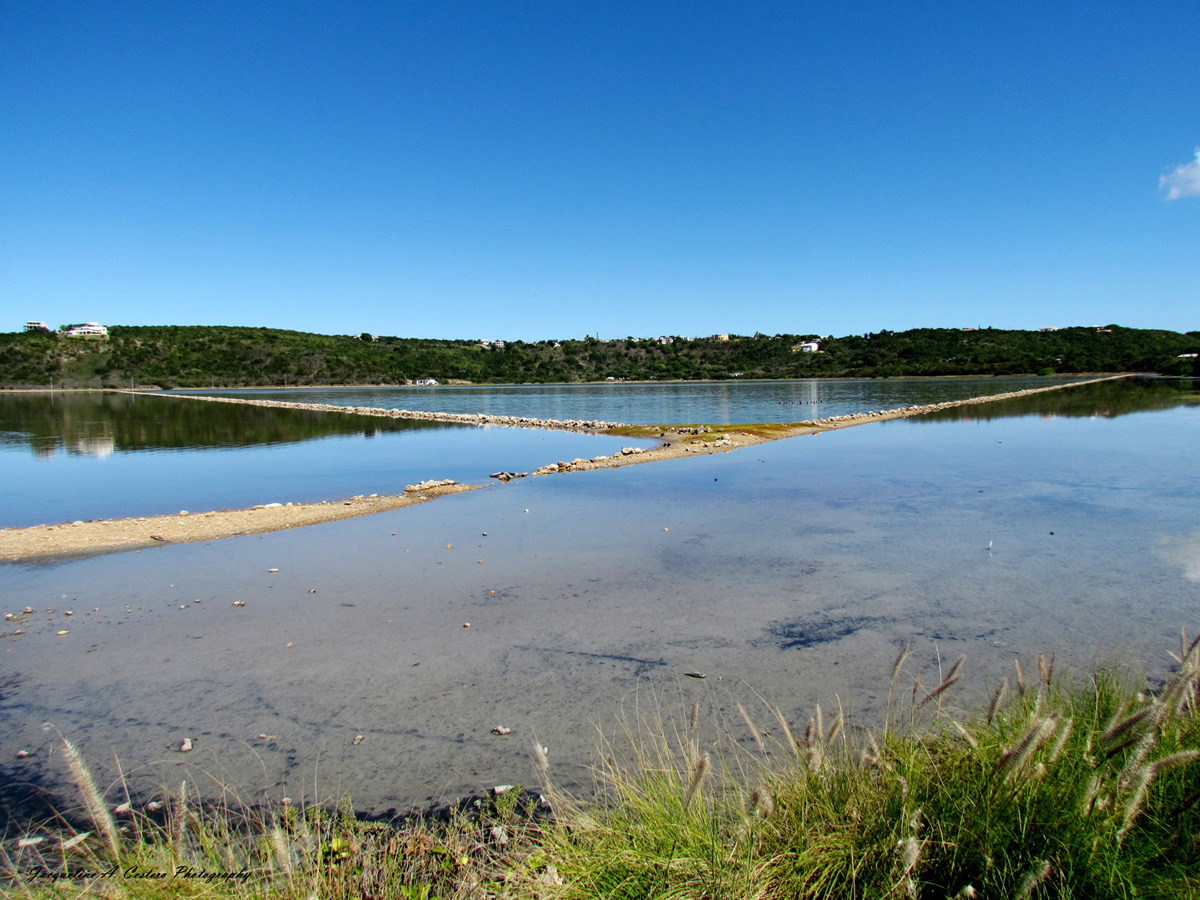 Once the center of salt production on Anguilla, today Road Salt Pond accounts for some of the largest variety of bird species on the island.
The hills surrounding the pond are covered with low scrub and bush. Here Yellow Warblers, Mangrove Cuckoo, and the island's Lesser Antilles Restricted Range species can be found along with a wide variety of migratory warblers. Anguilla's National Bird – the Zenaida Dove can be seen in large numbers throughout the year. Keep an eye out for White-crowned and Scaly-naped Pigeons as they have become more common in recent years. At dusk and dawn try to catch a glimpse of an Antillean Nighthawk. The telephone poles that ring the pond are a great place to spot resident American Kestrels.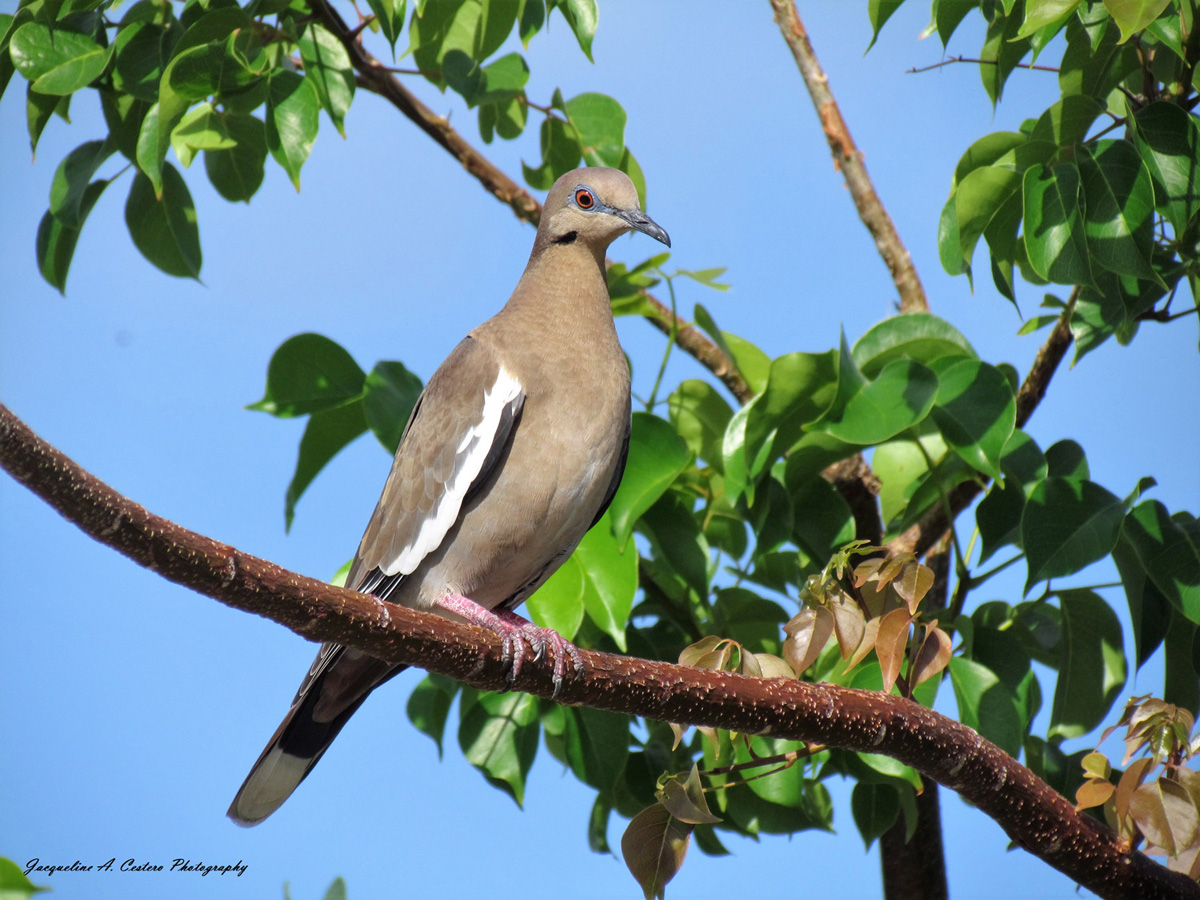 The eastern part of the pond is dotted with mangrove and is the perfect nesting area for herons and egrets from January to May.
During the fall and winter months, the rock walls that were part of the salt industry infrastructure become a resting spot for a variety of waterfowl and shorebirds. Although White-cheeked Pintails nest throughout the year, this is a great time to see them with their young.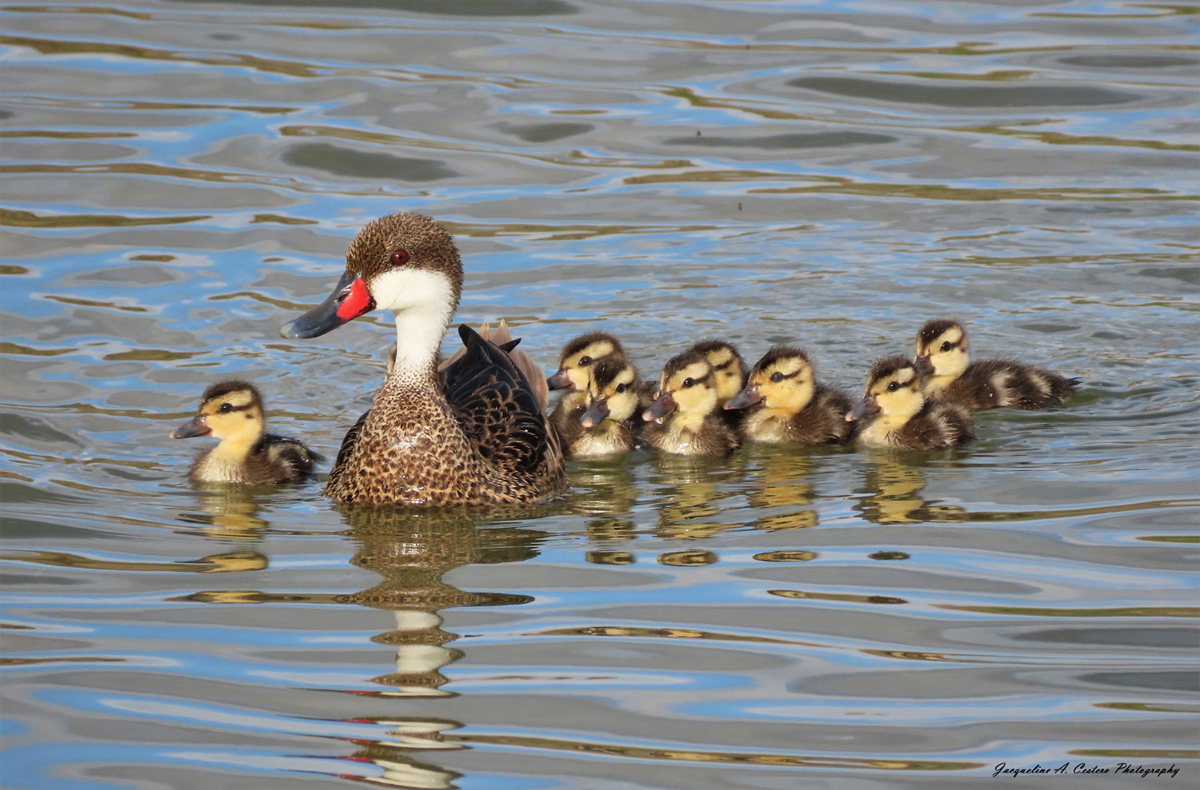 Brown Pelicans are often seen feeding in the pond while Magnificent Frigatebirds soar overhead in search of fish. During this period, Osprey and Peregrine Falcons can be seen swooping down into the pond in search of prey using North Hill as their launching pad. Beginning in April, look for regionally significant numbers of Laughing Gulls as they roost prior to nesting on Anguilla's offshore cays. From March to August, visitors will delight at the sight of nesting Killdeer, Black-necked Stilts and Least Terns along the rock walls and sand spits of the pond.
Ruddy Turnstones (Photo by Jacqueline A. Cestero)
Lucky visitors may get a view of our visiting American Flamingos that tend to pop in when you least expect it.
From the Airport roundabout, head west until you reach the Sandy Ground Roundabout. Bear right in the roundabout and make the second left onto the hill that enters Sandy Ground. At the bottom of the hill, stay straight on the road that rings the pond. The pond is on the right.