The Jan Thiel area is an Important Bird Area that can be accessed from five different sides. There are several trails in the area, but due to lack of management there are more trails being created for activities like mountain biking, which is destroying the vegetation. The trail is relatively easy but certain parts are eroded making it difficult to access the salt pans.
The salt pans are historical landmarks with the remains of walls, as well as warehouses, still found in the area.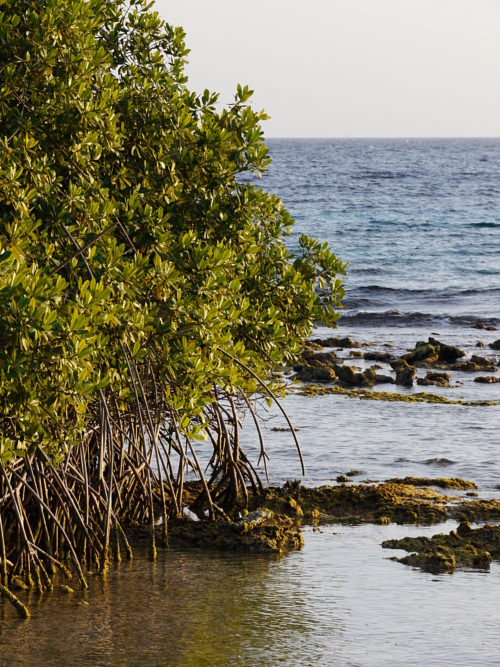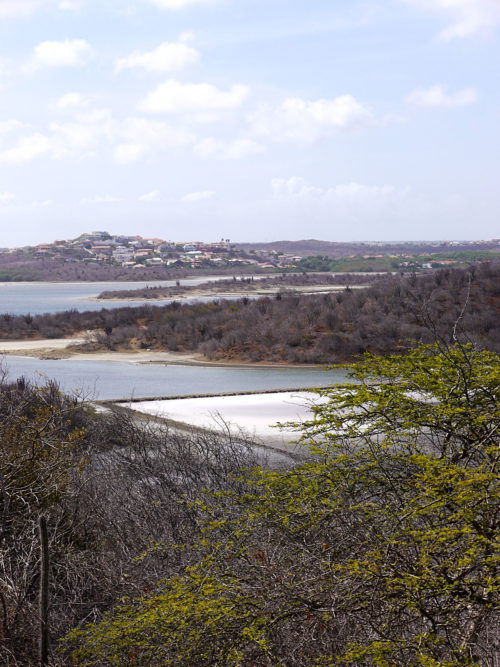 Many remains of the salt industry before 1863 are still present and the salt pan structures themselves offer a rich habitat for shorebirds and birds like American Flamingos and sandpipers/ plovers. The limestone vegetation offers a variety of plants flowering in the dry season, such as agave, and harbors hummingbirds like the Blue-tailed Emerald, Yellow Oriole, Venezuelan Trupial and many other birds. Crested Caracara's and American Kestrel also breed in this area.
Flamingos in the Salt Pans (Photo by Michelle da Costa Gomez)

Snowy Egret (Photo by Michelle da Costa Gomez)
The area with the highest variety of birds lies on the shore side of Jan Thiel. This is accessible by parking the car at Bapor Kibrá (also know for Seaquarium) or at the last roundabout in front of Chogogo Resort at Jan Thiel Beach. There are no entrance fees.
Hike along the fence surrounding the parking place of Jan Thiel/Papagayo Beach towards the shore and follow the trail up the limestone cliffs towards the salt pans.
Curaçao Footprint Foundation offers regular birdwatching trips in this area as well as other areas. Contact Mr. Leon Pors or Mrs. Michelle da Costa Gomez at Curaçao Footprint Foundation for a personal trip, or take a look at the Facebook page Bird Watching Curaçao.