This is the third largest surviving mangrove swamp in St. Vincent and the Grenadines. Not counting seabirds, about two thirds of Mustique's bird species rely on mangrove habitat as their main or sole habitat in the drier months. The Bird Sanctuary is on the northern side of Mustique's airstrip, on the north of the island. It consists of an open lagoon with clumps of mangrove bushes, surrounded to the west, north, and east by dense mangrove forest.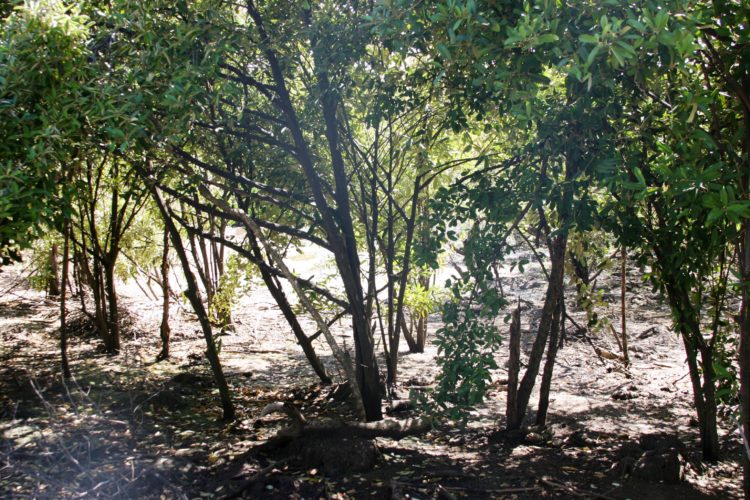 The open lagoon can be comfortably viewed from the roadside and hillside just south of the runway, ideally with a telescope, but a lot can be seen with binoculars or even without. A good place to look in to the mangrove forest itself, is from the road to the west by the service entrance to the Cotton House. Another spot is by the little wooden bridge at the northeast corner of the sanctuary, near the L'Ansecoy Bay entrance. It is also possible, but not easy, to penetrate the mangrove forest from the northern side to reach the lagoon, or more easily to explore the forest itself.
Late afternoon is a good time to watch the lagoon from the road to the south of the airstrip, as several heron species and Whimbrel arrive to roost. This is the best site for Black-crowned Night-Heron, a good place to see an Osprey or a Belted Kingfisher in action, and Blue-winged Teal are always present during January and February. Year-round resident species Yellow-crowned Night-Heron, Scaly-naped Pigeon and Antillean Crested Hummingbirds are often seen in the mangrove forest itself. A number of rarities have been seen at this site. Astonishingly 12 heron species (including the 2 night-herons) have been recorded in the Bird Sanctuary, out of 14 on Mustique as a whole!