National Botanical Garden
The Jardín Botánico Nacional Dr. Rafael Moscoso, or National Botanical Garden, is located in the northern part of Santo Domingo. The 200 hectare botanical garden is a quiet oasis in this busy city, and is a great place to encounter the common birds of the country, including a number of endemic species. An early morning walk of 2-3 hours through wooded areas, stream-side habitats, and open palm savannas will offer opportunities for seeing many interesting birds. Beyond the broadly distributed species such as the Vervain Hummingbird, Broad-billed Tody, Hispaniolan Woodpecker, Bananaquit, Black-crowned Palm-Tanager, and Yellow-faced Grassquit, this is also an excellent site for seeing the reclusive Limpkin, and the threatened West-Indian Whistling Duck and Hispaniolan Parakeet. The Hispaniolan Ornithological Society (SOH) has published a checklist for the birds of the Botanical Garden, found in the Education Department.
Birding Areas
From the main entrance, you will immediately cross the Central Plaza. Stay to the right and follow signs for the trail to the 1.6 km (1.0 miles) Gran Cañada. Look in particular for the Limpkin, Least Grebe and West Indian Whistling-Duck. This area is also preferred in-season by over-wintering migratory birds, especially American Redstart, Black-and-white Warbler, and Cape May Warbler. The national bird, the Palmchat, will be readily seen, as well as the Hispaniolan Oriole. The endemic Hispaniolan Parakeet is also likely to be found here.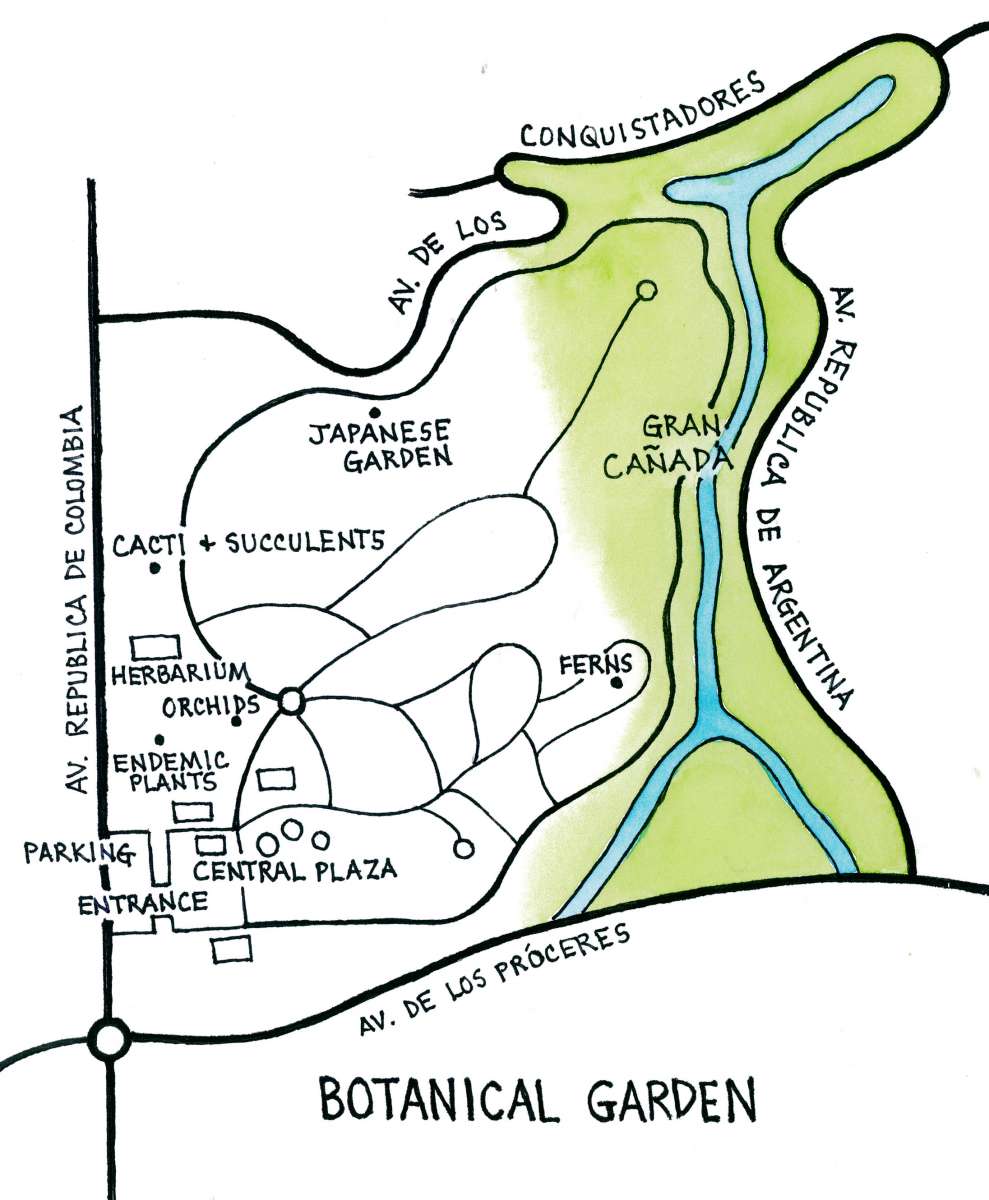 Target Species
West- Indian Whistling Duck, Least Grebe, Purple Gallinule, Common Moorhen, Limpkin, Spotted Sandpiper, Solitary Sandpiper, White- winged Dove, Hispaniolan Parakeet, Hispaniolan Parrot, Mangrove Cuckoo, Hispaniolan Lizard- Cuckoo, Antillean Palm- Swift, Gray Kingbird, Yellow- throated Vireo, Northern Mockingbird, Palmchat, Black- crowned Palm-Tanager
The garden is best approached by going north on Ave. Lincoln from central Santo Domingo. After crossing under the Ave. John F. Kennedy overpass, continue north until you reach a rotunda. Keep right on the rotunda and take the first right-hand exit. The garden entrance is a few hundred yards on your right.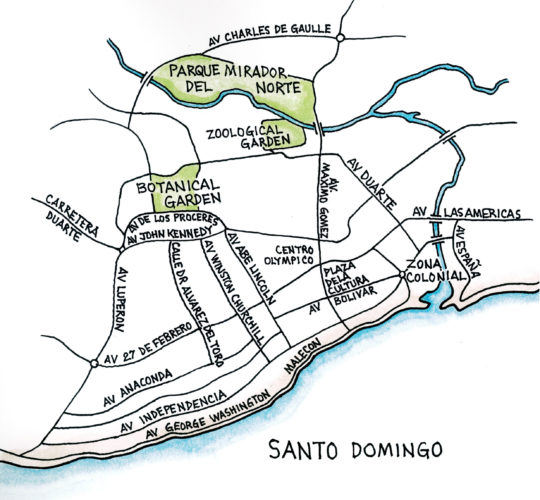 Entrance fee: Non-Dominican citizens RD$ 30
Reserve hours: 9:00 AM to 5:00 PM, birdwatchers may enter any time after 6:30 AM with identifying binoculars in hand
Address: Ave. Los Próceres esq. Rep. De Colombia, Los Jardines del Norte – Apdo. 21-09 Santo Domingo, República Dominicana
Telephone: (809) 385-2611 ext. 13
Website: www.jbn-sdq.org (in Spanish)
National Botanical Garden