Part of the estate of renowned Virgin Islands philanthropist, the late Laurance Rockefeller, Sandy Cay was previously maintained as a private botanic garden. The island was donated to the National Parks Trust of the Virgin Islands in 2008, and is managed with the support of the Jost Van Dykes (BVI) Preservation Society.
Sandy Cay offers an excellent example of the increasingly rare Caribbean dry scrub forest. Visitors are welcomed by a wide expanse of Sandy Beach. A short (less than 0.5 mile) nature trail winds its way through the 13.6 acre island's interior, and is maintained by a caretaker. In 2002, the NGO Island Resources Foundation led a successful campaign to restore the island via the removal of the invasive black rat, which was having a negative impact on native wildlife.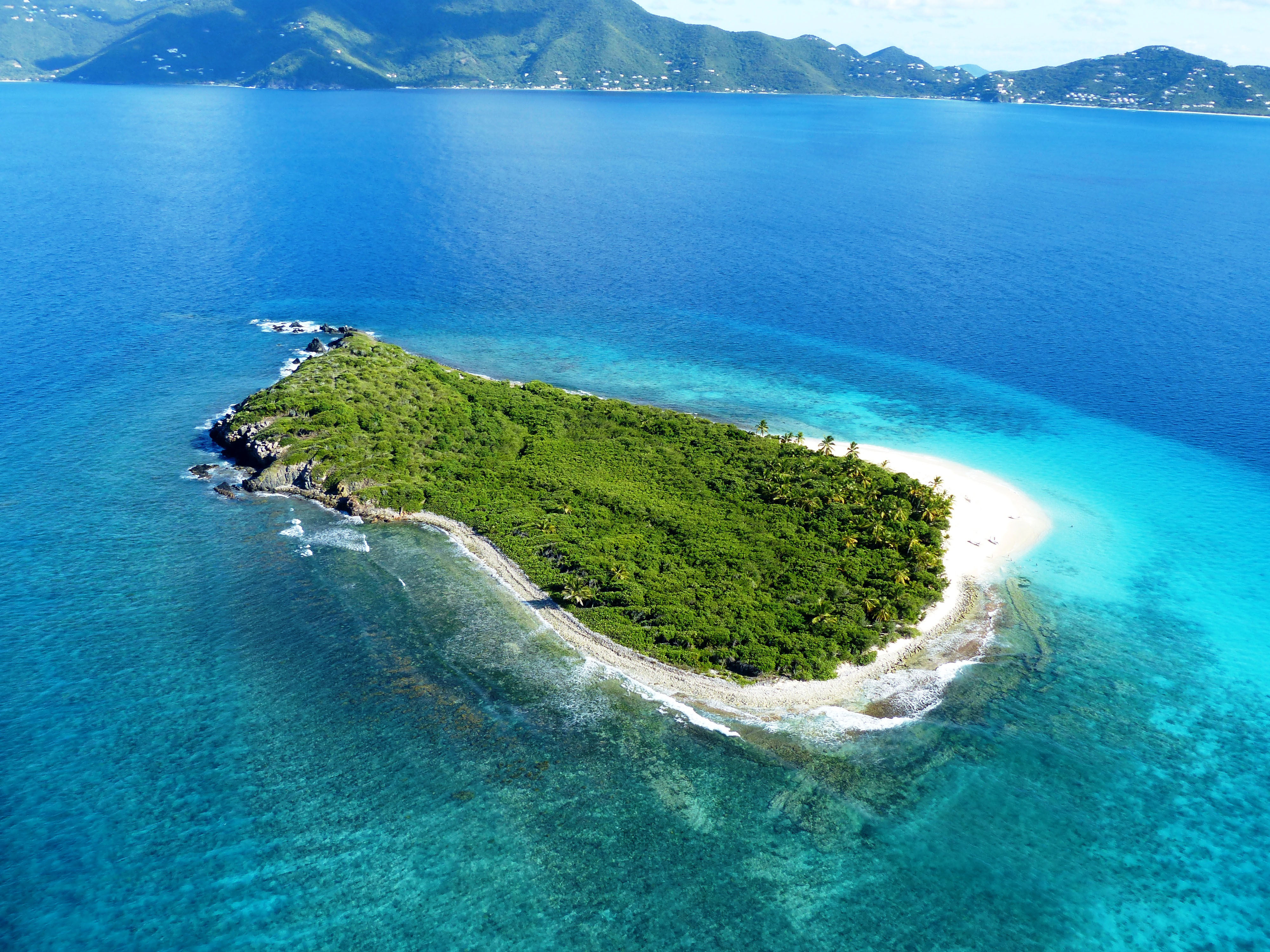 During the last decade, Sandy Cay has flourished as a rat-free environment for native plants and animals. Hermit Crabs ("Soldier Crabs"), Sally Lightfoot crabs and Ground Lizards scurry underfoot in abundance. In the tree canopy, the BVI's landbirds nest in abundance. The mournful coos of Zenaida Dove and Scaly-naped Pigeons can be heard as you walk the trail, where Yellow Warblers, Bananaquits, Antillean Crested Hummingbirds and Green-throated Carib hummingbirds also nest in abundance along the trail. The trail gives way to a rocky headland, where Bridled terns and laughing gulls nest during summer months. The rocky crevices are also home to a few pair of Red-billed Tropicbirds.
There have been recent (2016) sightings of Audubon's Shearwater in the area, and it is suspected that a few pairs of this burrow-nesting seabird may inhabit the island. Hundreds of Roseate Terns often use the beach as a staging area during summer months before departing for their southern migration. The island also contains a small, seasonal wetland where White-cheeked Pintails occasionally nest. Green Herons and Yellow-crowned Night-herons are some of the other common wetland species you might spy during a visit to the island.
Visitation is by boat only, either by bareboat charter or by captained charter. Be wary of winter swells which can make arriving onto the island's wide, sandy beach difficult during winter months. The Jost Van Dykes (BVI) Preservation Society is a local nonprofit which helps maintain the island in partnership with the National Parks Trust. The Society offers private, guided tours of the island on board "Endeavour II", a locally built wooden sailing vessel which was part of a maritime heritage revival project.