The Levera Wetland is Grenada's only Ramsar site, designated as a Wetland of International Importance on May 22, 2012. Despite an EIA still being under way, forest has already been removed to build temporary housing for a one billion dollar resort, to be constructed under the CBI programme by the Singapore Heng Sheng (Grenada) Development PTE LTD company, who now owns the property. The mega-resort is supposed to include a water park, golf course, villas, and 500-room hotels. Read more on the BirdsCaribbean Blog.
---
The Levera wetland system comprises the large salt pond, a smaller pond to the south, and the beach. At the smaller pond, one can spot uncommon species such as White-cheeked Pintails and Purple Gallinules.
Established in 1992, this 450-acre park holds an unbeaten reputation as Grenada's most scenic and spectacular coastal area. Its picture-perfect beach is quite popular on weekends, and its pond is one of the most important wildlife habitats on the island. Unfortunately, the government made a failed attempt at developing a luxury resort here, and ownership of some of the land is currently in flux. That said, Levera is the first and only RAMSAR site on the island of Grenada.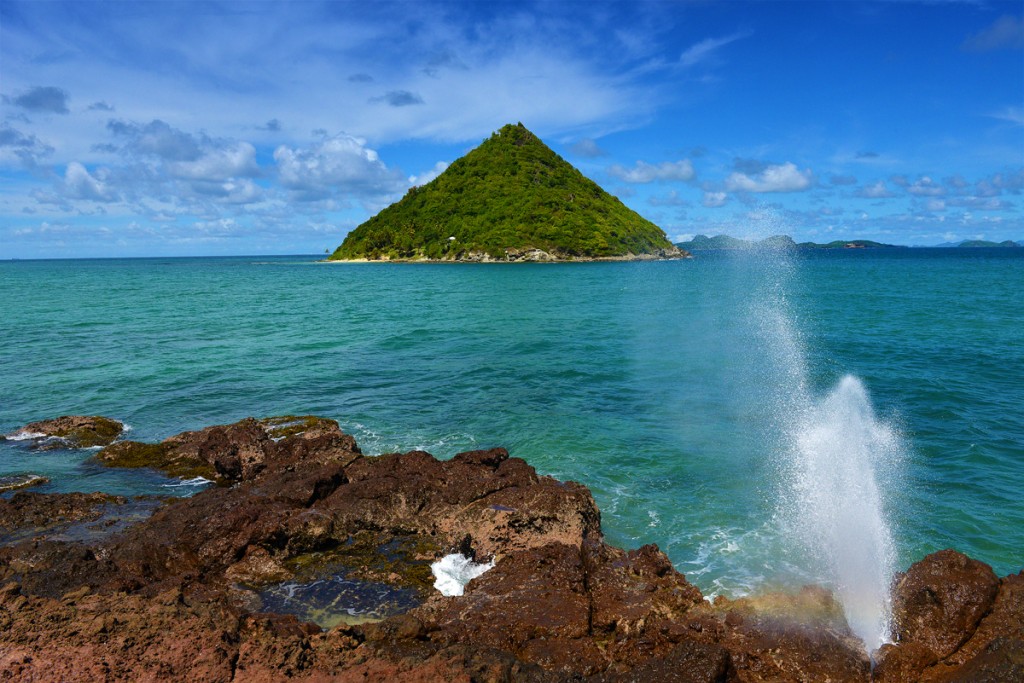 Walking along the beautiful Levera Beach, one is afforded views of the three offshore islands of Sugar Loaf, Green and Sandy Islands. Levera also has an extensive mangrove swamp, with a roped walkway, a boardwalk, observation tower, and signs. The boardwalk, which was once in disrepair, has recently been fixed, and the tower now includes a new deck at water level for even better visibility while birding.
Levera National Park is a great place to get looks at seabirds flying off the coast, such as Brown Boobies and Magnificent Frigatebirds. There are also ponds and mangrove wetlands to explore, which will yield bird species such as Blue-winged Teal, Common Gallinule, Green Heron, Caribbean Coot and more.
Bird Observations at Levera
The following is a list of bird observations at Levera that have been reported in the past 30 days to the eBird program. If no observations appear in the box, it is because nothing has been submitted recently. Remember, eBird is powered by you, the birdwatcher!
Click here to access all observations submitted for the observation tower at Levera.
Click here to access all observations submitted for the pond at Levera Beach.
Click here to access all observations submitted for the beach at Levera.
Levera National Park is located on the northern end of the island, well worth the approximately 2.5 – 3 hour drive from St. George's. You can opt to take the coastal road along the south of the island and up the east coast to Levera, or you can cut across the island, making a worthwhile visit to Grand Etang Forest Reserve in the central portion of the island.