Telescope Pond is a small but beautiful pond located in the coastal village of Telescope, St. Andrew. This site is dominated by mangrove trees, which provide a dense canopy for landbirds and waterbirds alike. The mangroves are bordered to the north, west, and south by residences and agricultural land, and to the east by a black sand beach.
There are no official trails at the site, despite previous plans to install a boardwalk through the mangroves. There are several unmaintained trails created by the local community that weave through the site, and they can be used to gain access to the pond. From several vantage points, one can observe birds swimming, wading, or perched on the periphery of the pond.
The water levels vary seasonally, as does the bird community. Whereas water levels in the pond are very high early in the year, they drop significantly in the summer and some parts of the pond become dry enough to walk over.
Telescope Pond is home to both resident and migratory birds of all kinds. Throughout the year, one can find a raucous group of Smooth-billed Anis, Yellow-bellied Elaenias, House Wrens, and ardeids galore: Great and Cattle Egrets, and Little Blue, Tricoloured, and Yellow-crowned Night Herons.
During the migratory season, one can also observe Blue-winged Teals (sometimes numbering in the dozens), White-cheeked Pintails, and lots of shorebirds from Spotted and Solitary Sandpipers to Lesser and Greater Yellowlegs to Willets.
There is also a resident pair of Southern Lapwings. The species was first recorded in 2012, and has since been seen dozens of times at the site, including engaged in probable nest defense (2017). There are at least 2 individuals at this site, as well as 2 more at the nearby Simon site (500 m north).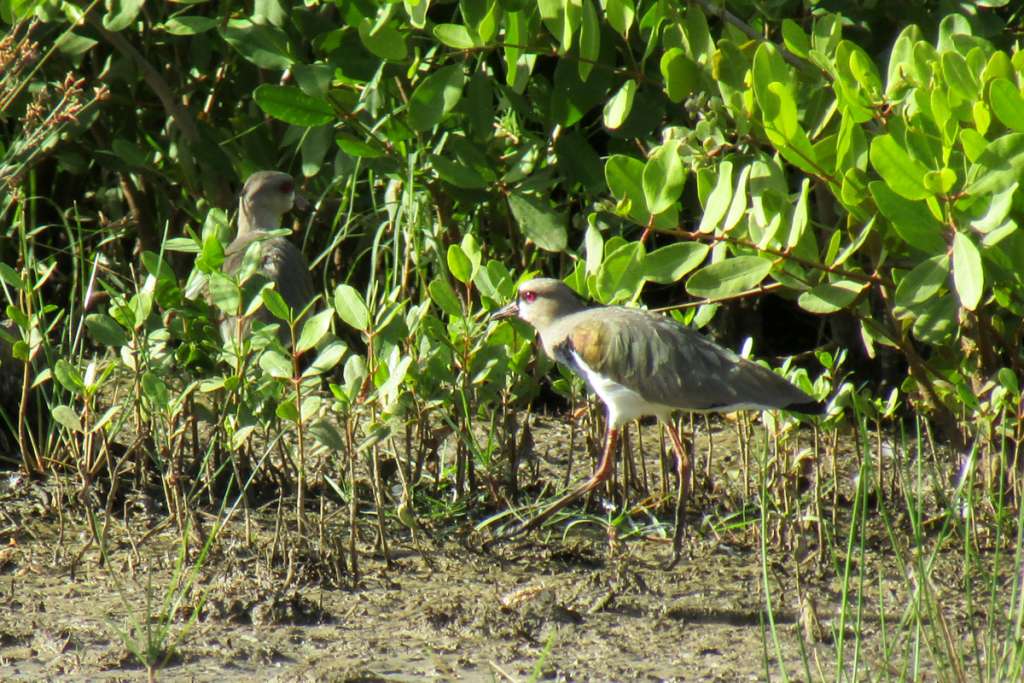 The site is not managed so there are no entrance fees. It can be accessed via Telescope main road. When driving from Grenville on Cannel Road, turn right onto Telescope Main Road. Continue straight until the road meets a dead end, then turn right onto the minor road. This minor road leads right to the coast. Walk north along the beach until you reach the mangroves; there are several small trails leading into the site.