The Black River Great Morass is an Important Bird Area in southwestern Jamaica. This IBA is the island's largest freshwater wetland and lies on the coastal flood plain of the Black River. According to BirdLife International's Important Bird Areas in the Caribbean: it consists of low marshland with limestone islands and is significant as a stronghold for the Vulnerable West Indian Whistling-Duck and for important numbers of the Near Threatened Caribbean Coot and White-crowned Pigeon. It also supports populations of 15 (of the 36) Jamaica Endemic Bird Area restricted range species. In addition, large numbers of Pied-billed Grebes have been recoded and regionally important populations of gulls and terns are found on the coast.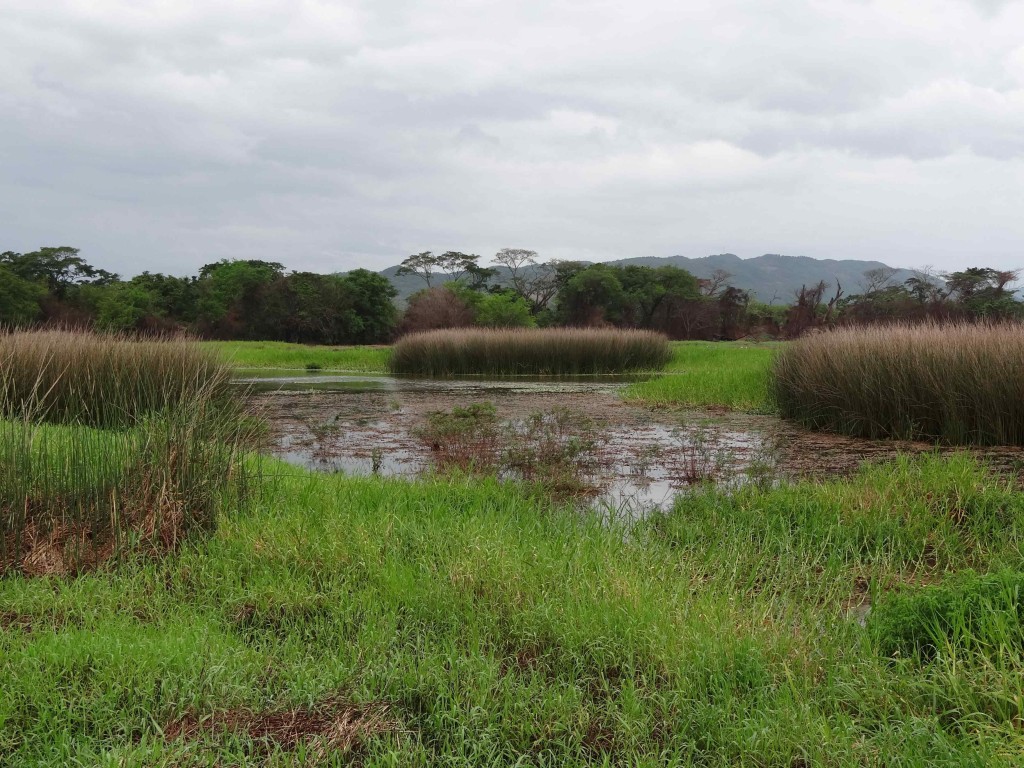 This site consists of a lower morass and an upper morass. The lower morass comprises the 5,700 hectare Ramsar site, designated in 1997. The upper morass encompasses an area of 1,762 ha and is a freshwater wetland with many tributaries and streams, and is generally bounded within the road network linking Lacovia, Santa Cruz, Braes River, Elim and Newton.
The Black River Upper Morass was a rice production area in 1950's and 60's but this activity ceased in the 1970's. This form of agriculture shaped much of the landscape, which now includes shallow ponds and a dyke system. The area currently contains a commercial fish farm (tilapia), which is a major attraction to birds. Apart from this, the area is still used for cultivation of sugar cane and grazing of livestock. The area is owned by the Government of Jamaica and the Petroleum Corporation of Jamaica with some areas of private agricultural and residential ownership on the periphery.
It is possible to drive out on the dyke road and bird the various ponds and fringe wetlands. The Caribbean Birding Trail project team visited the Black River Upper Morass in July of 2012 and observed several species, including the Spotted Rail Pardirallus maculates.