Grand Etang National Park
Grand Etang National Park is the oldest and largest protected area in the country of Grenada, Carriacou, and Petite Martinique. It was established in 1906 and covers over 3000 acres of tropical rainforest in the interior of the island. At the center of the Park is the 36-acre Grand Etang Crater Lake.
Infrastructure in the Park includes signage, gift shops, restaurants, park benches and cabanas, and an interpretive Visitors' Centre. There are also several hiking trails of various difficulties, including one that circles the lake itself and a few to access the summits of nearby mountains.
The avifauna of Grand Etang National Park is rich, comprising over 40 species, most of which are resident landbirds.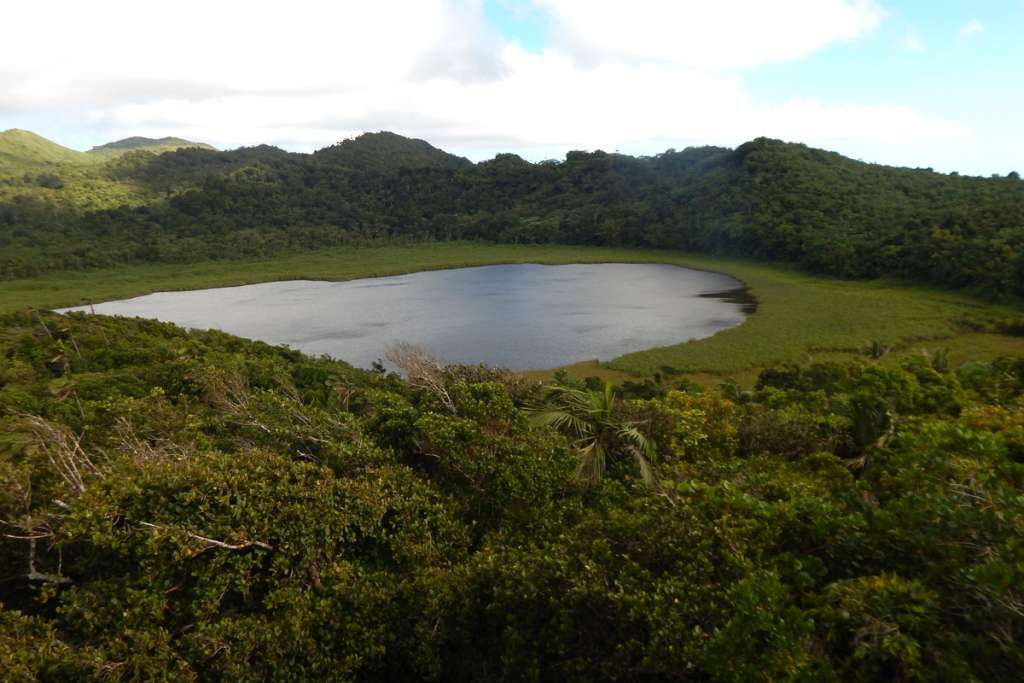 Hummingbirds (Rufous-breasted Hermit, Green-throated Carib, Antillean Crested Hummingbird), Thrushes (Spectacled and Cocoa), Flycatchers (Grenada Flycatcher, Grey Kingbird, Caribbean and Yellow-bellied Elaenias) and more are common.
Waterbirds can sometimes be observed along the edges of the lake, including waders such as the Great Egret, Great and Little Blue Heron, Cattle Egret, and Green Heron. Seabirds are also occasionally seen.
The endemic Grenada Hook-billed Kite can be found at Grand Etang. This snail-eater can sometimes be seen feeding in the canopy along the trail to the lake.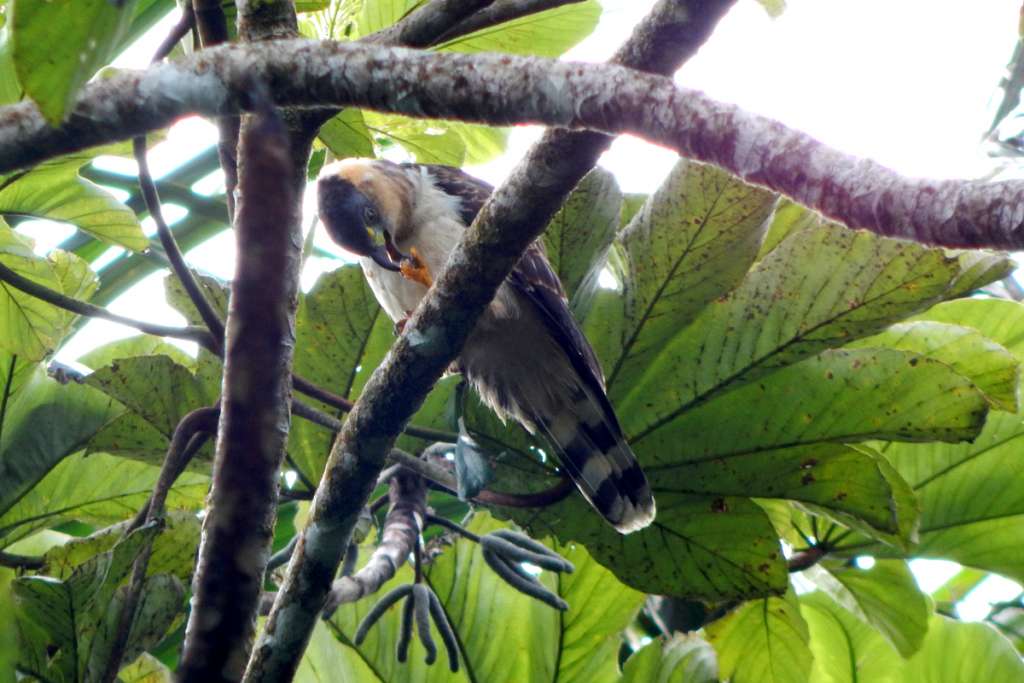 Grand Etang National Park is located in the middle of the island along the central main road. Driving from St. George's, it is a few minutes after the St. George/St. Andrew parish boundary. There is a large sign on the left side of the road, as well as a Visitor's Centre and parking lot on the right. There may be an entrance fee to the site, which would not exceed EC$10.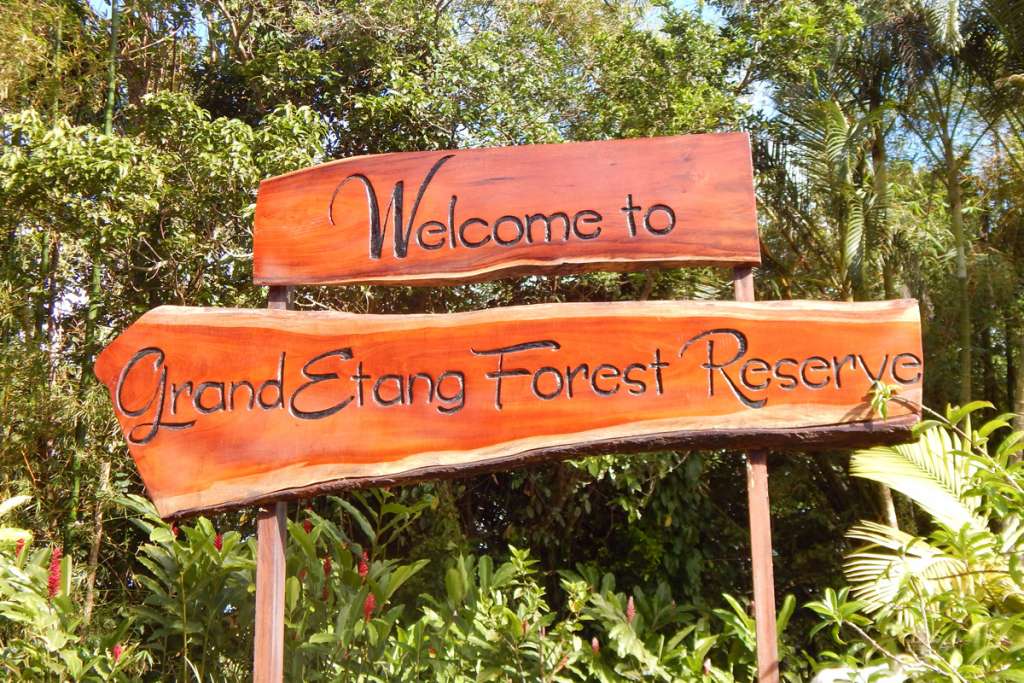 Grand Etang National Park