Nature Explorers Anguilla
Take a Walk on the Wild Side ...
Can ID most birds by sight/sound
2010. Currently Full-time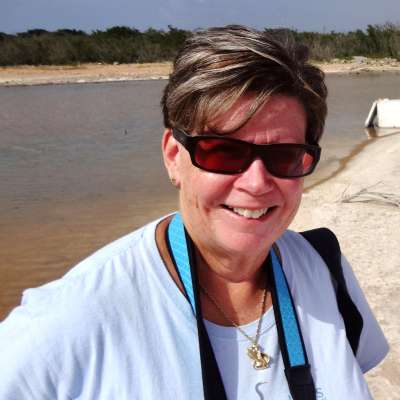 Jackie Cestero founded Nature Explorers Anguilla in 2010 and shares her passion for Anguilla's rich culture and wildlife on every tour. She is the author of Nature Explorers Anguilla Wild Side Guide and Anguilla: Martin's Island Paradise, a children's book about Anguilla's visiting American Flamingo.  After Hurricane Irma's devastation in 2017, Jackie spearheaded a campaign to "Bring Back the Buttonwoods" and restore mangrove habitat at the West End Pond IBA. Whether a bird watcher, photographer, or a little bit of both, Nature Explorers Anguilla helps clients explore beyond the island's glorious beaches and observe the less traveled areas rich with incredible flora and fauna.